Reading Time:
3
minutes
---
Hey,
Emilia Zainel here.
Have you ever struggled to understand what people want, how they think, how to solve their problems better, or how to persuade them to support your cause?
Then we speak the same language. ?
You can speed up your business with behavioral science.
---
I'm Emilia Zainel and I'm a Behavioral Strategist & Designer and Growth Hacker.
Few do what I do, in Romania. Even in Eastern Europe.
Behavioral sciences are new in the history of sciences, and few companies in Romania use them. You often hear about those companies.
As a behavior change strategist, I act in different areas of business. I do this by understanding the components of a company, from the team, product, and marketing, to the end consumer behavior.
I look at the big picture and try to solve the puzzle that comprises the problems people come to me with it. I make hypotheses based on research, observations, and data gathered from the business, and propose interventions.
---
Where I can help in business?
Right now, because you're not using behavioral science, you're losing lots of customers.
I'll tell you why:
People are irrational. They make decisions that make little sense. There are certain psychological principles that we use in Behavioral Science to overcome human irrationality.
Two things are obvious: either you reduce friction in what you want to do, or you increase motivation.
---
3 simple steps I use:
1. Diagnose the problem using a Behavioral Audit.
2. I solve the problem using Behavioural Design (those psychological principles I was talking about).
3. I measure the results of my interventions.
---
Who do I work with?
Startups, regardless of industry. People suffer from the same cognitive biases.
Different organizations – that have teams already formed and need a fresh, outside look.
People who need content (articles, persuasive texts, training materials, procedural structures).
I create links between business and science.
---
The projects companies approach me for:
Customers' Behavior (who they are, what they want, why they buy/don't buy, interviews, analysis, surveys, etc.).
Customers' Experience/ Journey (what people do in the digital environment/ physical space)
Marketing Strategy (marketing strategy – market analysis, business analysis, positioning, channels, ads, marketing tactics, etc.)
Data Analysis & Strategy (figures from analytics software and platforms, observing patterns, and forecasting)
Operation Processes (process analysis, SOP creation)
Persuasive Communication (psychological principles applied to communication)
Product Management (without the JIRA part)
---
Besides my work as a behavioral strategist, I am also a Growth Mindset Coach & Corporate Trainer. I deliver masterclasses and workshops on topics such as Behavioral Science, Cognitive Biases, D&I, Problem Solving, Creative Thinking, Growth Mindset, etc.).
---
Want to know more?
Step 1. Write here what you want to talk about.
Step 2. I will contact you within 48 hours.
Step 3. We'll set up an online or offline alignment meeting (at no cost to you).
---
---
Everything you need to know about my field is here (Romanian):
Inspirational Case Studies (Romanian), here.
---
Companies that have worked with me on the above topics:
Janssen, Provident, Philip Morris, Brink's, NN, Brico Depot, Stailer, Bonapp.eco, FINS, VideoWise.com, 3minutesjob.com, Educativa, etc.
---
In my spare time, if I'm not reading, I'm walking, running in the mountains, writing, strategizing and laughing with friends, and doing various experiments (social or otherwise).
---
---
p.S. Thanks to you, my project can go on!
THANK YOU.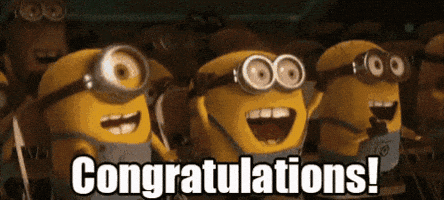 In the bottom-right corner you have a COFFEE, a button you can use to support this blog.
There's also the PayPal method on the front page, at the bottom, if that's easier for you.
Documenting, writing, editing, and publishing an article takes between 3 and 10 hours, depending on the topic.
Join the people who support behavioral science for business growth. ?
---
---